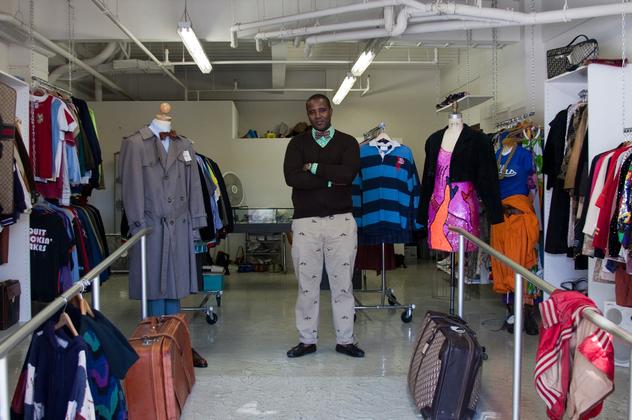 It may seem like an old thrift store, but there's nothing old about 1Man's Trash.
"We take a vintage garment piece by piece and put it back together in some other form or fashion," said Erik Dixon, owner of 1Man's Trash.
Its called "remade vintage," and Dixon transforms clothes by giving them a new life.
Local
Local news from across Southern California
"It's taking an old car, repainting it, giving it new rims and making it look modern," said Dixon.
Dixon's clothes do not change 100 percent. The essence remains in every article he modifies.
"I get to put my spin on a classic piece that was already great and make it even better," said Dixon.
The wide range of vintage pieces range from $20, all the way to a $1,000 dollar vintage Gucci jacket.
"We always have a rack of $20 blazers for men and women that changes, we often add some every week," said Dixon. "We try to keep an item for everyone so people don't feel that they been priced out"
But it's not just price that varies, it's the style. Take the store's popular sweater-sweatshirt. It's part bad Christmas gift, and part fashion genius.
"We took a vintage sweatshirt and paired it with what we call the ugliest sweater you can find and we sewed the sleeves in the back from the sweater and the front is the hooded sweater," said Dixon.
His work has not gone unseen. Dixon showed us a creation done for a finalist on "America's Next Top Model."
"This was a dress we did for Top Model, and it was originally a floor-length bridesmaid dress with a big blue taff of the bow and we made it more modern," said Dixon. "We added the rhinestones and we made it a bubble and totally modernized it, I wish we had a before and after picture because the before picture was hideous."
Dixon's work has gone beyong reality television. He has gone day-time. Ellen rocked several of his blazers..
"Her stylist saw one of the blazers and from I don't know where, she came to us while she was doing a Vh1 award show," said Dixon.
The comedian/host liked what she saw and ended using Dixons clothes for more than one show.
"I got a call back from the stylist, saying the feed back was great and that everyone liked the way she looked in it," said Dixon. "She called us to do a few more pieces so I ended up doing almost three seasons of her wearing our items"
Dixon worked with DeGeneres closely to make sure the blazers were one of a kind.
"Me and Ellen would talk about colors to wear. Her audience is big on the Midwest and I had to soften the materials and colors," said Dixon.
Creating fashion is clearly his passion, but remade vintage is his passion realized.