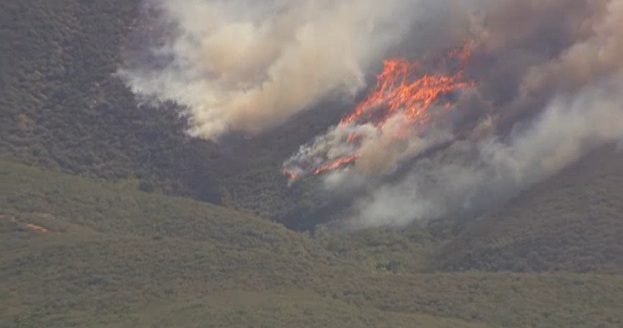 A brush fire near Rancho Cucamonga is 94 percent contained after burning 2,190-acres and threatening thousands of homes last week.
The Etiwanda Fire began Wednesday morning at the base of the San Bernardino National Forest 50 miles east of downtown Los Angeles. High winds and hot, dry conditions caused the fire to grow from 200 to 1,000-acres in a matter of hours.
Cooler temperatures and lighter winds are expected to aid firefighters this week.
The U.S. Forest Service does not expect the Etiwanda Fire to grow.
All voluntary evacuations have been lifted and all schools have been reopened. No structures are threatened and the cause of the fire is still under investigation according to the national incident information system InciWeb.
The North Etiwanda Preserve, where much of the fire spread during the week, is still closed.