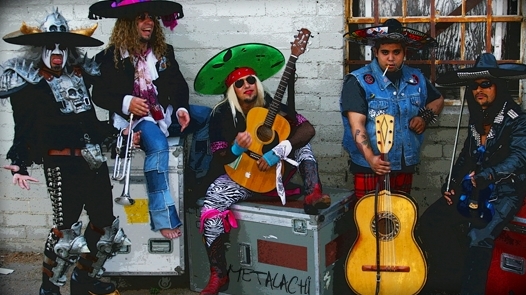 Grab your sombrero and a violin and prepare to rock out. Hard.
Metalachi is the self proclaimed first and only band that combines metal and mariachi music.

The five members of the band pay tribute to both genres of music in how they look and how they sound. Trumpet player El Cucuy wears skull topped sombrero inches over his "KISS" face and massive heeled black boots.
Local
Local news from across Southern California
As a matter of introduction - a visit to their website proves to be both ridiculous and entertaining. As a band and individually, their stories involve lots of tequila, burros, a love of Black Sabbath, and a memorialized burrito.
As they try and find their footing at small venues around LA, their music has been well received by NPR and the North Hollywood Patch. Both reviews focused on the fact that as absurd as the concept may be, audiences seemed to have a really good time.
Metalchi plays the Roxy in West Hollywood Thursday May 5 and at Skinny's Lounge in North Hollywood later this month.