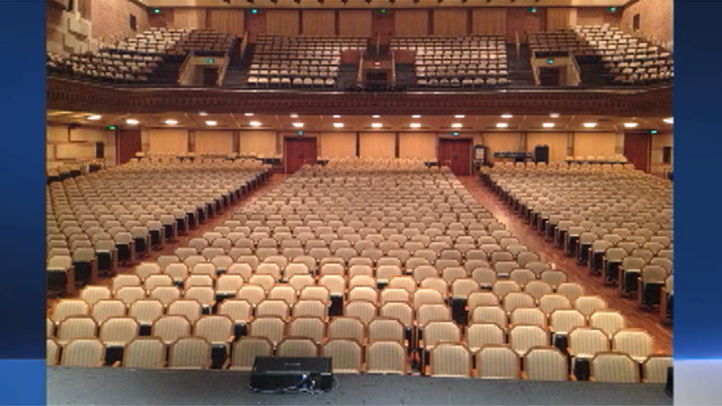 The stage is set, the candidates' name plates are in place and the seats are awarded for the Los Angeles mayoral debate to be co-hosted by NBC4, UCLA and LA Coalition on Jan. 28.
Moderated by NBC4 chief political reporter Conan Nolan, the debate will include Councilman Eric Garcetti, City Controller Wendy Greuel, attorney and radio talk show host Kevin James, City Councilwoman Jan Perry and former technology executive Emanuel Pleitez.
The Forum will be televised live and commercial free on NBC4 from 7 to 8 p.m. on Jan. 28. It will be streamed live on NBCLA.com and NBCLA mobile apps from 7 to 8:30 p.m.
A limited number of seats inside UCLA's Royce Hall was open to the public on a first come, first serve basis. Campaign staffers drew the seating assignments (pictured below) at random for their candidates.
Local
Local news from across Southern California
In a city with nearly 11 percent unemployment, the event will focus on jobs and the economy.
The candidates were invited based on the following criteria:
Each had raised at least $150,000 by Dec. 31, 2012, the financial disclosure deadline of the Los Angeles City Ethics Commission;
Each had garnered at least 20 endorsements from established organizations, political clubs and/or individuals;
Each had a physical campaign office, campaign website and email address; and
Each had an FPPC ID number, campaign committee, staff, and a treasurer other than the candidate.