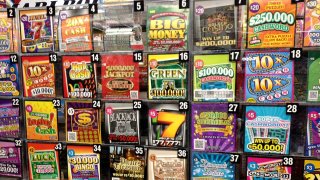 Have you ever tried your luck on a lottery scratcher?
Two Southern California residents struck some luck and they are now $1 million richer.
Jason Brody and Wilbur Staton Jr. are the lucky winners that spent $10 on a lottery scratcher and are happy they did.
Brody bought his Lucky 50X Fortune Scratcher at the Chumash Gas Station in Santa Ynez and had a 1 in 3.30 odds of winning.
Staton bought his Gold Rush ticket at the Pilot Travel Center Gas Station in Barstow. He had a 1 in 2.92 odds of winning.
Brody and Stanton both beat the odds.
All the money spent on the California lottery goes toward supporting public schools in the state.