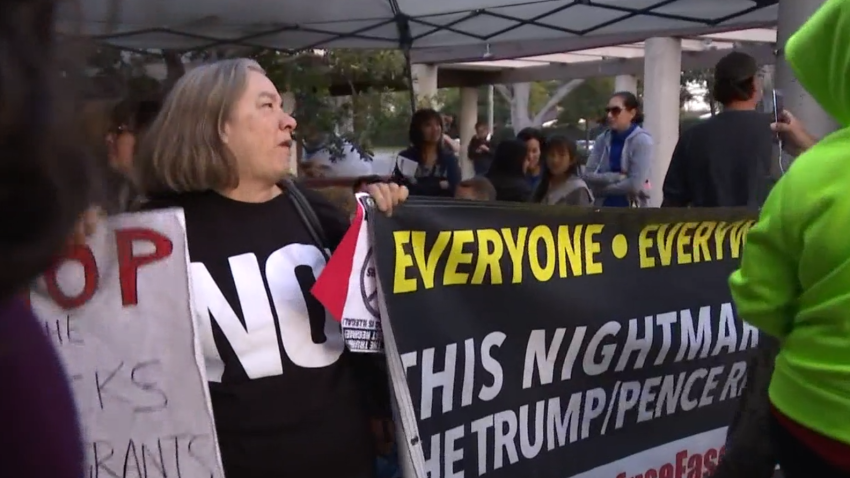 A Southern California city wants to exempt itself from a state law that limits cooperation between local police and federal immigration agents.
The city of Los Alamitos voted 4 to 1 on the proposed ordinance at a meeting on Monday, making moves to exempt itself from the California Values Act, SB54. A large crowd gathered and many voiced their opinions on the ordinance.
The ordinance said city councilmembers have taken an oath to uphold the Constitution and that California's so-called sanctuary law may conflict with it and federal law.
U.S. Attorney General Jeff Sessions sued California earlier this month over the law.
Loyola Marymount University law professor Kathleen Kim says the argument in the city's proposed ordinance is flawed.
Los Alamitos is a city of 12,000 people about 25 miles southeast of Los Angeles.