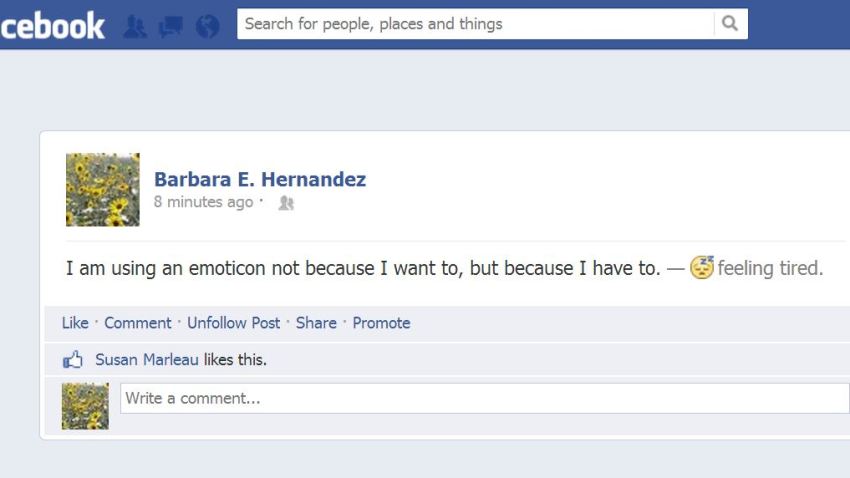 Facebook unveiled its emoticons for many of its users Tuesday, with users able to use a drawing to convey feeling "wonderful", "annoyed" or "excited".
We wrote about how the social network has been working on bringing emoticons to the service in February, including working with Pixar animator Matt Jones to create better emoticons -- ones that showed "maternal love" or "resignation". So far, we didn't see any for "maternal love" or "resignation"but we did see that the emoticon for "good", "better", "free" and "curious" had the same bland smile that seemed to better indicate "medicated". The biggest smile of all the emoticons seemed to indicate "lazy."
As well as emotions, users can say what films or programs they are watching, music they are listening to, books they are reading, and what they are eating or drinking. It seems we may not need to write updates at all because we can simply punch in a canned response courtesy of Facebook.
U.S. & World
News from around the country and around the globe
Facebook is continuing to roll out the emoticons in the near future in the United States, according to TechCrunch.