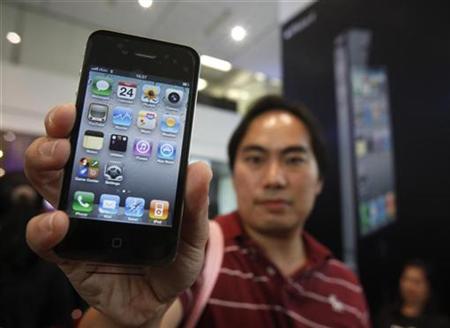 Several reports say that something that has been in the rumor mill for months and months will finally become a reality.
Verizon Wireless will announce the iPhone 4 will be added to its lineup on Tuesday, satisfying many of the complaints users had about the iPhone 4 -- about its exclusive carrier, AT&T.
While neither Apple nor Verizon will comment on the rumors, both the Wall Street Journal and New York Times offered the information from people "familiar with the matter." Verizon has invited reporters to a location in New York City for "an announcement" Tuesday morning and it is all but confirmed the iPhone is the reason for the gathering.
U.S. & World
News from around the country and around the globe
IPhone users have long complained about dropped calls and poor service on AT&T's network, even as the carrier boosted spending to improve coverage. A Consumer Reports survey last month ranked Verizon's network as most reliable among the major carriers and AT&T's as the worst.
Verizon is also rumored to make the move from AT&T more enticing by offering unlimited data plans, something no longer offered by AT&T.
Part of the problem was that AT&T added millions of iPhone users in 2007 which overloaded its network, a move Verizon said will not happen to them. AT&T has since upgraded and expanded its network, but the past mistakes hurt the carrier's reputation and despite the upgrade, AT&T's coverage spotty is still felt in areas around New York City and San Francisco.
Verizon said its network is capable of an influx of millions of iPhone users, having went from zero Android subscribers a year ago to about 9 million today.