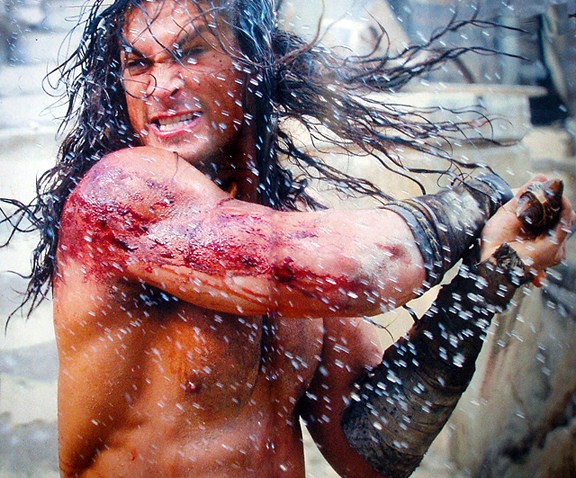 There's no getting around the fact that Jason Momoa is all kinds of man-pretty, but our first look at him as the new Conan the Barbarian was a bit underwhelming. Now, however, we've got a photo of the man in action and it's just the kind of sword-swinging good times you'd hope for.
The photo of Momoa comes from Conan the Movie Blog, which has been chronicling the production since February 2009. Marcus Nispel ("Friday the 13th") is directing from a script by Thomas Dean Donnelly and Joshua Oppenheimer, the guys who were recently hired to write a screenplay for Marvel's "Dr. Strange" movies.
The new film tells "the tale of Conan the Cimmerian and his adventures across the continent of Hyboria on a quest to avenge the murder of his father and the slaughter of his village."
U.S. & World
News from around the country and around the globe
The cast includes Ron Perlman as Conan's dad Corin; and Stephen Lang (the heavy in "Avatar") as Khalar Zym, the powerful warlord upon whom Conan vows revenge, and Rachel Nichols ("Star Trek) as Tamara, the princess who joins forces with Conan.
It all sounds so delightfully stupid. "Conan" will be here sometime next year.