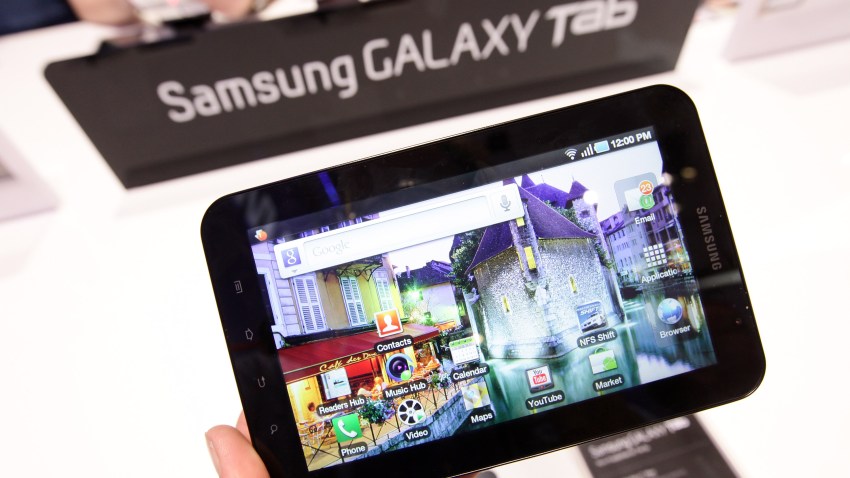 Samsung, the Taiwanese manufacturer accused by Apple of copying their iPhone and iPad, has filed a complaint to stop the U.S. sales of Apple products in its latest legal maneuver.
Samsung filed the complaint Thursday both internationally and with a Delaware district court, according to the Wall Street Journal, but the move is seen merely as a reaction to Apple's attempted injunction to stop U.S. sales of Samsung's Galaxy S line of smartphones.
The entire legal battle is a strange one because although both Apple and Samsung have competing products, they also have a symbiotic relationship. Apple is the biggest customer of Samsung's component manufacturing side business, which make logic chips, memory chips and liquid crystal displays for iPhones, iPads and iPods.
U.S. & World
News from around the country and around the globe
Earlier this month, Apple amended its lawsuit to include Samsung's Galaxy Tab 10.1 which caused a rise in hostility between the two companies.
Although both Apple and Samsung are still doing business with one another, we can't help but think this scorched earth legal battle will leave some marks. We expect that Apple is already looking for a replacement for Samsung, but has realized that Samsung components are probably the best out there. Will Apple stop causing friction and get on with manufacturing, or will it continue to waste time and money on frivolous lawsuits? .