Rena Shillings is another mother, willing to share the story that would forever change her family's life.
"These lives are important," she said. "They make a difference. And everyone you snuff out before their time is someone's baby."
She joins the ranks of other moms who have lost their babies to Los Angeles' violent streets.
"And on Oct. 18, 2009, they snuffed out my baby, and I have never been the same," Rena said.
An intersection in Northridge, Lassen Street and White Oak Avenue, was criss-crossed with police tape that Sunday morning seven years ago.
"I worry for the people that did it anyway," Rena said. "They should've been at church."
That's where Rena was when she got the call that her son, 21-year-old Patrick Shillings, was murdered.
"When you're missing a child, it feels like half your heart is gone," she said.
LAPD Valley Bureau Homicide Detective Bob Dinlocker says the shooting appears to have stemmed from an argument between two groups: One in what was believed to be in a silver Honda Accord, and the other is a group of about four people walking near a liquor store at the intersection.
Patrick Shillings was not a part of either group, but was with two friends inside the liquor store.
Rena has seen the liquor store surveillance footage from the time of the shooting.
"And the look on his face. He was concerned," she said. "I just wanted to scream at the television, don't walk outside!"
But Patrick did. And police believe while he tried to walk away from where he saw the initial confrontation, he may have walked right into a spray of bullets.
"They don't have no idea what they took away from me. What I can never get back," Rena said. "You took away the opportunity for my son to be at my daughter's prom. She was 16 years old when you took her big brother away. You took away any opportunity for him to be a father, for him to get married."
"You just ended it. Over what?"
That's what the LAPD wants to find out. Considering it was on a weekend, and just up the street from Cal State Northridge, they want to know if a late night party spilled into a midday murder.
"If we can find out if there was an incident that brought this on – specifically with our intended group, the original group of guys that were confronted – that may lead to who these suspects are," Dinlocker said.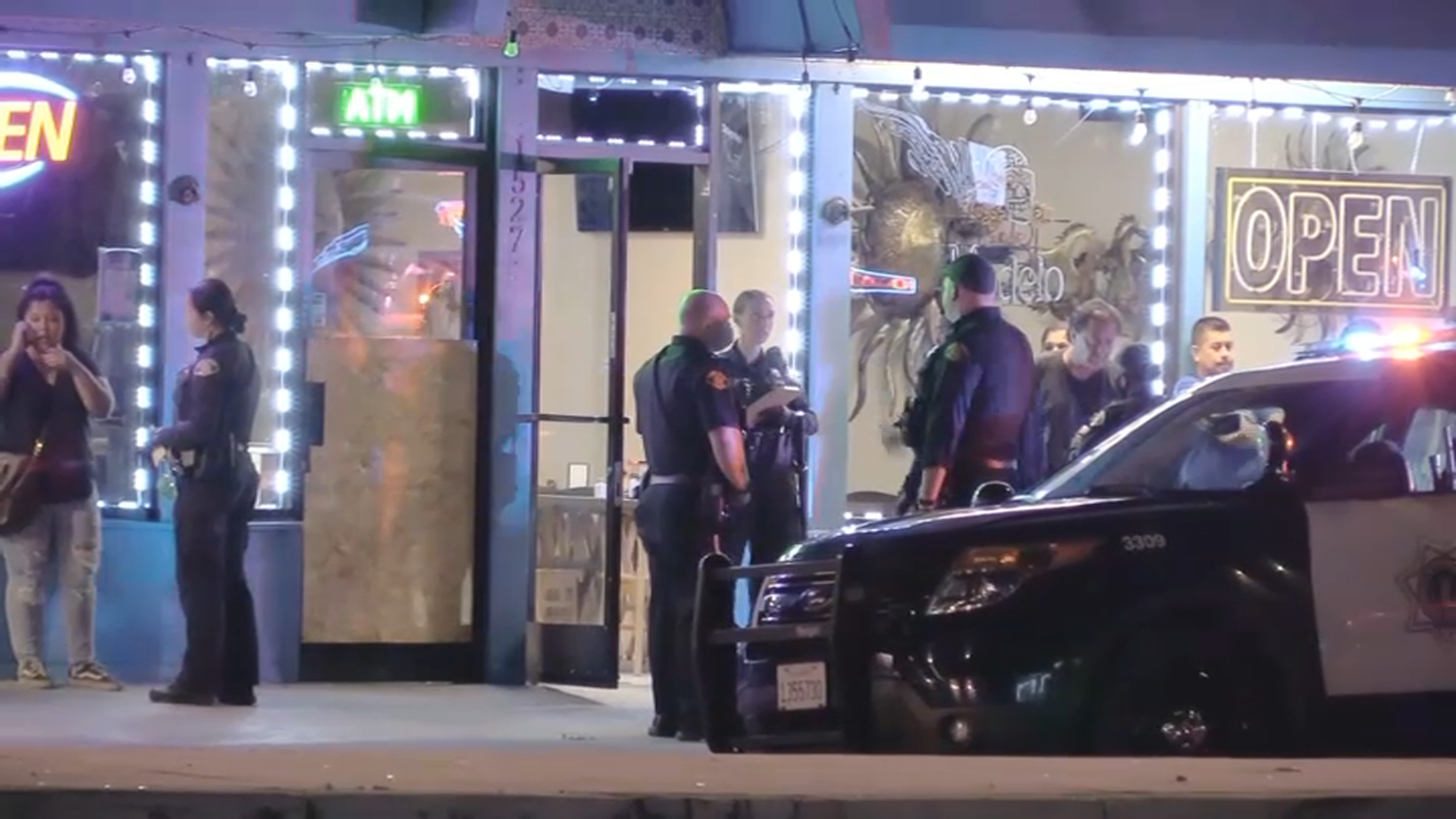 Investigators released a sketch of a suspect who could be the driver of that Honda, or maybe the shooter, hoping it will lead to tips that will close the case.
"I'm expecting, hey look, I know the incident, this is what happened, and hang up," Dinlocker said. "That's the best I can hope for, that would work for me. Put me in the right direction."
And leading into Christmas, Patrick's family hopes you'll give them the gift of justice they've been seeking for seven years.
"There's not a day that goes by that we all don't think of him," Rena said. "He's supposed to bury me. He's supposed to take care of me."