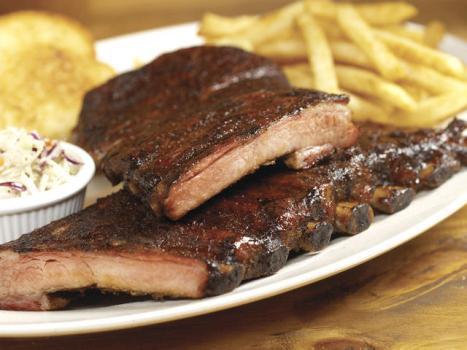 AP
Love your barbecue? La Quinta Resort & Club has a package for you during the King of the Smoker competition on Saturday, Dec. 8.
SMOKERS BEYOND SUMMER: It's odd to us that barbecue and summertime have become synonymous in many a mind. Well, perhaps not that odd; grilling out is associated with fine weather, which tends to happen in the warmer months, and barbecue is associated with grilling out. But has fans of all things 'que know, enjoying a beef brisket sandwich sauced in something thick and tangy is not just a pleasure to be savored in July. Barbecue is even making its way into the holidays, at least anecdotally; we all know someone who is barbecuing a turkey every year, not just as a novelty but because it is dang delicious. With that in mind, we're happy to see La Quinta Resort & Club hosting a mondo cook-off in early December.
THE DELISH DETAILS: True, the desert's December weather is kind of like summertime in a lot of places, so that fits. The King of the Smoker Invitational Barbecue Championship on Saturday, Dec. 8 will feature "the world's top pit-masters" behind the tongs. There's a big money in the prizes -- 50 grand in all -- and glory to be had, too. It's open to the public, but La Quinta is going one better: There's a King of the Smoker stay-over package on the offer. A night's accommodation is part of the deal, as are two admissions to the barbecue action (let's add that two dozen teams are expected). Price starts at $279. So, are you ready for a taste of summer in your December? The desert has what you need, but note: You'll need a sweater or more for nighttime. The afternoon may be sunny and filled with sizzle, but desert nights in December are not so July.