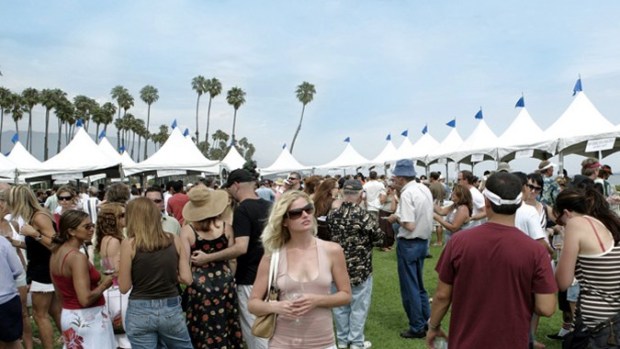 California Wine Festival
The California Wine Festival is in Santa Barbara on Saturday, July 16.
SECOND TRY: How nice of the California Wine Festival to give fans of Golden State sips two annual chances to come out and talk to vineyard representatives and try the delicious libations that they create. We're raising no eyebrows over those wine festivals that only have one yearly go-around -- that's just fine -- but we like a party that includes a couple of stops on its calendar (guess that befits its big name). Dana Point was the springtime location for the festival. Next up? Santa Barbara. Get to Chase Palm Park Oceanside on Saturday, July 16 for a beachside tasting party.
DETAILS: An advance ticket is $69, and the festival is on for the better part of the afternoon. Over 350 vinos will be represented, meaning you'll probably get to finally try that one you've been thinking about (and then some). You'll also note that the California Wine Festival is happening on July 16, which happens to be one of the dates that a major chunk of the 405 will be closed. An option? Taking the train to Santa Barbara, and getting a discount to boot.