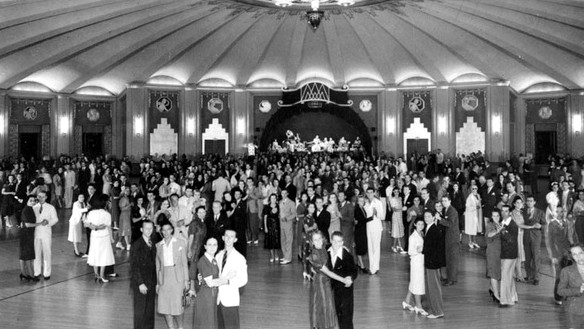 Catalina Swing Dance Festival
Registration is open for the 2011 Catalina Swing Dance Festival.
FALL FESTIVITIES: Avalon remains a hub for all things swing dance, and for this we are glad. Towns and movement styles don't always fit too well, but the Catalina Island burg and shimmying that boasts vintage style are very suitable partners indeed. Which means that the Catalina Swing Dance Festival is one fine fit for the island. We were in Avalon once during the festival and dancers in full '40s regalia were dancing in the streets. Literally. Which we guess is a bit easier in Avalon, given that you only have to make way for golf carts, mostly. We're hoping the dancing-in-the-streets returns from Nov. 18 through 20, when the festival returns to the Casino ballroom.
REGISTRATION OPEN: You can now sign up for the festival, and we encourage you to attend even if you're not into top-notch toss-outs and skilled swing. There will be workshops at all levels and "non-stop music." So you'll get your practice in. You'll also be able to watch serious pros do their flipping-over-the-head moves. (Always impressive.) They'll probably be dancing in the Casino, mostly, but we do hope there's some shaking it down near the beach. There's something striking seeing people in saddle shoes living it up with Avalon as a backdrop. It's a real back-in-time moment.