worth the drive
Comic-Con Road Cuisine: Eating Your Way There
Where will you stop for a nosh along the 5?
Wednesday, Jul 23, 2014 • Updated 9:41 AM PDT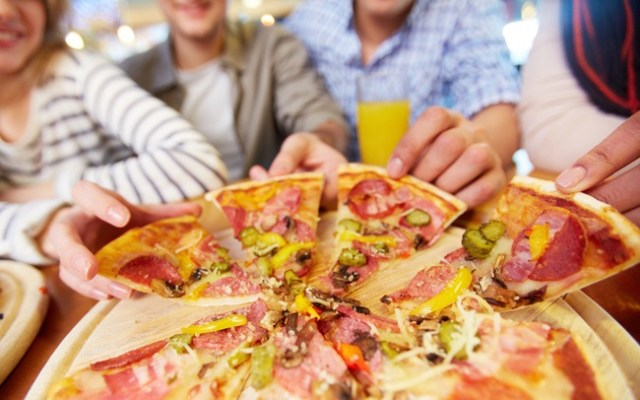 Shutterstock
Where will you grab a bite on the way down to San Diego and Comic-Con International?
RULES OF THE TABLE: When we were growing up we likely followed a set of at-the-table rules that had been set down by our parents. Don't play with our food? Yeah, that was on the list. Use our napkin to wipe the pizza sauce off our chin, and not our sleeve? We all heard some version of that. Throwing food at a sibling is strictly off-limits? Pretty much set in stone. But what are the rules of dining and Comic-Con International? That depends. Ask any regular attendee and they're likely to say that "fun" foods rule the weekend. So you eat a lot of salad at home? Yeah, the odd schedule of the world's largest pop culture gathering might tempt you with late-night slices of pizza and burgers (though salads, of course, are plentiful around the San Diego Convention Center). Should you remove your superhero mask or robot head before sipping your smoothie? Probably, right? You don't want to dribble down the costume you spent months making. Can you split an order of cheesy fries with a character who is actually your character's sworn enemy in the comic books? Of course -- old villains can share snacks. But what of finding a nice place to nosh on your way down the 5 Freeway to San Diego, or on the way back? There are spots. You could head for...
CUCINA ENOTECA: The modern Italian eatery is less than a quarter of a mile from the freeway, in Irvine. You need to carb up, with some savory pasta, for all of those long con days? Spaghetti-up, superheroes. San Juan Capistrano's Ramos House Cafe is famous for its potent Bloody Marys, its patio-pretty setting, and being thisclose to the trains rumbling past. And Sea & Smoke in Del Mar? It's just .2 miles from the freeway and serves tasties like cauliflower cheese dip and basil cream biscuits. Mmm, cauliflower cheese dip. That's almost worth dribbling on your superhero cape (so best leave that in the trunk while you dine).
Copyright NBC Owned Television Stations