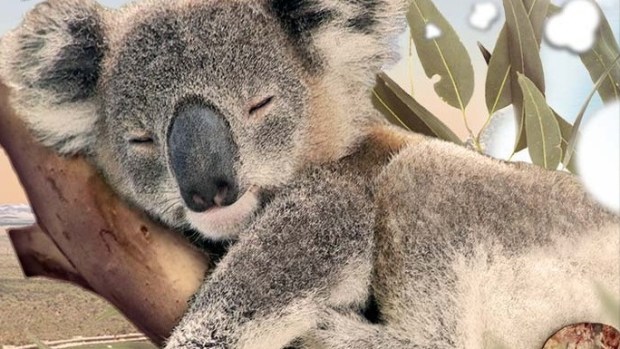 San Diego Zoo
Can't wait for the Conrad Prebys Australian Outback exhibit to debut at the San Diego Zoo in May 2013? Check out Koala Cam now.
KOALA EYE CONTACT: If you've watched an animal or nature channel for, oh, longer than two hours, you've likely seen a koala (they're up there with sloths in epic, eternal human-gushing popularity, which is right and good). And if you've seen a koala, you've likely seen him in a few spots: a human's arms, the ground, or, more than likely, up on a eucalyptus tree branch, gnawing on a leaf or dozing. Or sometimes both, intermittently, which is indeed a charming sight. But visiting a koala in a zoo or animal park means that the furry star is up high, behind leaves, and perhaps behind a branch. And the humans below? They have to do what they can to pick the beasties out among the branches. The new Conrad Prebys Australian Outback exhibit, which is set to debut at the San Diego Zoo on May 24, 2013, is set to change that. "(W)ide decks" will overlook "a forest for the zoo's koala colony -- the largest outside of Australia. You'll be eye level with the koalas as they sun, nap, and eat while perched in the trees." A simple solution to getting visitors more on par with the superstars (if not closer, of course; koalas need their space). But the exhibit will have so much to offer in terms of Outback birds, marsupials, and plant life. If it isn't quite Australia-big, it is indeed going to be a major space.
LIVE CAM: But if you can't wait for May, you can check out the zoo's Koala Cam, which was launched on Australia Day (Saturday, Jan. 26). You're apt to find koala taking a wee sleep just about any time of the day you check the feed.