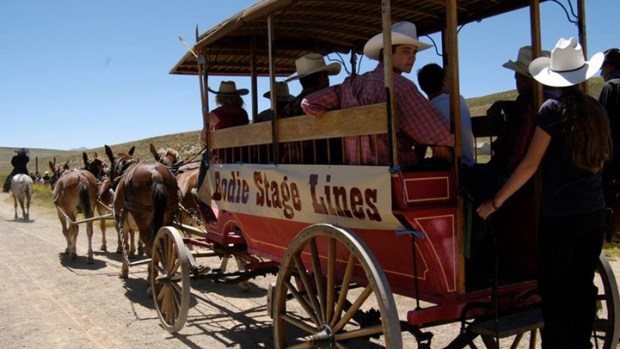 Friends of Bodie Day
"Come enjoy a day from the past!" is what Friends of Bodie Day is all about. Intrigued, cowpoke? Be at the Mono County landmark town on Saturday, Aug. 9.
QUESTION: What's the difference between a remote ghost town full of trash and modernisms and decay that isn't necessarily healthy decay and a remote ghost town that looks very much like it did back in its 1800s-era heyday? Nope, not luck, and not the heat of the sun or whether there's a good postcard/t-shirt shop nearby. It has to do with support, human support, with people lending their love and time to the preservation of the historic place. Mindful preservation, meaning that the structures are not fixed as to reflect contemporary tastes but rather are tended to in such a way that the natural decay is slow and authentic. There are many ghost towns around the U.S. that fit the former description and just a few that land within the latter. And at the top of that historic heap? Bodie State Historic Park, which has the support of thousands of fans, with the Bodie Foundation at the lead. The foundation looks after the vintage mining town, a town so authentic that you can still see old nails and cans in the streets (look but don't take; there's a curse associated with removing items from Bodie). And come summer? The foundation parties and raises money and spreads knowledge about their important mission.
FRIENDS OF BODIE DAY: Will there be living history presentations on Saturday, Aug. 9? You bet. Lots of activities to fill the daylight hours? For sure. And tours of the dozens of structures that have dotted this silent valley for the last century and a half, give or take? You betcha. Pack mule demos and horse-led buggies'll be on the grounds, too. And do we even need to mention this? That period dress is encouraged? You know to show in your bonnet and boots, right? Make it truly living history, all around. It's about the yippee-ki-yay-iest day in one of the country's, and world's, most loved-on and true-to-its-former-self places. Are you a friend to Bodie? Show your love by costuming up and partying like it is 1878.