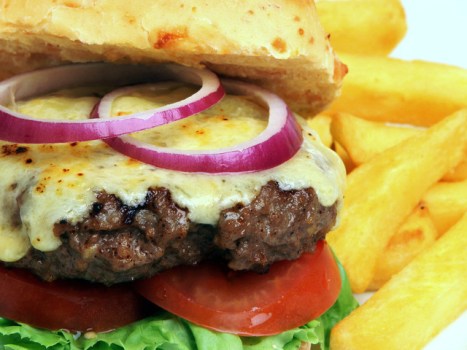 Shutterstock
The HB Gastro-Truck Fest is on Sunday, May 22 in Huntington Beach.
"REALLY?" MOMENT: When we saw on the flier that the HB Gastro-Truck Fest, which is happening in Huntington Beach on Sunday, May 22, was the "First Surf City Food Truck Event," we did "really?" a bit. Maybe it is because the concept of casual, in-the-sunshine dining is so at home in the city. Maybe it is because Surf City actually does indeed have tons of surfers (oh how we love an honest nickname). And if you're having an excellent day out on the waves then you are loathe to stray far from the sand, even to get your eat on (and trucks can help with that stay-put plan). But no matter. We're certain that food-truckery festing will be a way of life in Huntington Beach from here on out.
AT THE CURBS: Spud Runners (hi, fancy fries), Flipped Out Burgers & More, and Dogzilla are among the participating trucks. They're OC-based, so you'll get a good sampling of what's going on food-wise in the region. Get info on the midday eat-up either at the event's Facebook page or Yelp. And, of course, you'll want to remember your board.