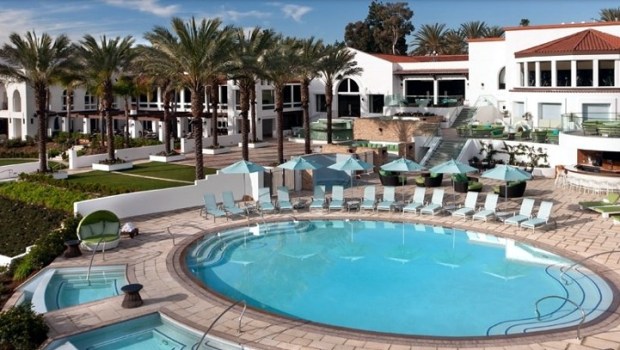 La Costa Resort & Spa
La Costa Resort & Spa in Carlsbad is offering a $99 per person per night Memorial Day Weekend deal, but you'll need to book between April 16-22.
HELLO SUMMER: When spring break is over, as it is in most quarters, and the necessary paperwork has been mailed and filed for tax day, our thoughts turn to two things: graduation and the start of summer. (Okay, if you'd like to add Mother's Day and Cinco de Mayo to that mix, you certainly can). A lot of hotels have already turned their attentions to the busy summer season, a time that can be pretty deal-less on the savings front. So when we see one, and it falls over a long weekend, we pounce. Or maybe "splash" is the better term, since we're talking about La Costa Resort & Spa here. We do like that pool, and looking at pictures of that pool, and thinking how nice it would be to lounge right there over a three-day holiday weekend. Are you on board? Then check out the short 'n punchy sale La Costa has going on for the official summer season kick-off.
APRIL 16-23: If you book the Experience Package -- which is described as La Costa's most popular choice -- during the dates just listed, you'll can snag a Memorial Day getaway for $99 per person per night. It comes with a daily breakfast and a daily golf credit and a daily spa credit and loads of stuff. The dates for it are May 25 through 28. We know, that's still a month and a half out, but, hey, again, summer discounts? Not common, especially at a place with a pool and some greens. Get on it, summer lovers.