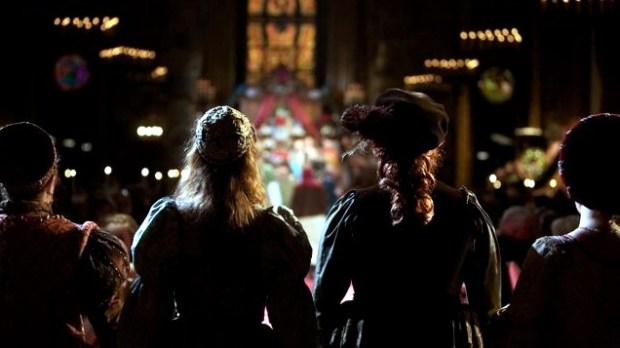 Bracebridge
The Bracebridge once again thrills The Ahwahnee. Tickets are left for the 2011 season.
TRUMPETS SOUND! It's the middle of December. Can we all agree on that? It doesn't have to be noon on the 15th to be the middle of the month. After the 10th, we think, saying that is fair game. And when the middle of December comes, many a Californian naturally assumes that one of the biggest events in the middle of our state -- well, middle-ish, since we're using soft, round-number terms here -- is all sold out. We're talking about the Bracebridge Dinners, the oh-so-historic, oh-so-dressy holiday feasts that happen annually at Yosemite's own Ahwahnee Hotel. The dinners start plunk in the middle of the month -- opening night is Tuesday, Dec. 13 -- and the many serious fans who return year-after-year snag their tickets months in advance. Meaning one might assume that, by the middle of December, there are none left.
AU CONTRAIRE: There are indeed tickets left for 2011, but we'd get on that boat (or, er, Elizabeth barge), lickety split if you want to attend. There are eight nights in all, including Christmas Eve and Christmas. There are one-night and two-night packages at The Ahwahnee, The Wawona, and Yosemite Lodge at the Falls. You love feasty things and Yosemite and over-the-top celebrations? Ask your special someone for this pronto. He or she could very well be scratching his or her head over what to get you. Let the hinting commence! Huzzah!