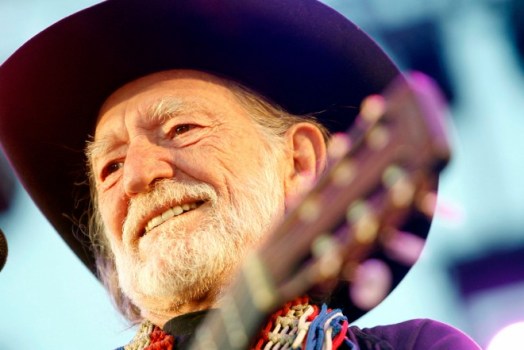 Willie Nelson
Willie Nelson & Family will open the OC Fair in Costa Mesa on Friday, July 13.
ROCKIN' THE FAIR: Just about every county fair around has some sort of musicale entertainment situation. But when you're the Orange County Fair, and you're just a short scoot from the entertainment capital of the world, you have the benefit of attracting a bevy of solid acts. And when you have an excellent venue like the Pacific Amphitheatre, building that headliner-laden roster isn't hard at all. The Costa Mesa-based fair kicks off on Friday, July 13 with none other than Willie Nelson & Family. The next night? The Happy Together Tour, featuring Mickey Dolenz of The Monkees, The Turtles, and a few other sunshiny acts of the late '60s era. And then the next night? Matisyahu with Katchafire. Other nights catching the eye include Adam Lambert on July 19 and Earth, Wind & Fire on July 28. Want the full schedule? That's easy.
ABOUT THE QUESTION EVERYONE ASKS... Does a concert ticket get you into the fair itself? Why yes it does, in fact, and you're likely to see several of your co-fans wearing their band t-shirts and riding the Ferris wheel earlier in the day. Meaning that is always our big tip for OC Fair concert goers, beyond enjoying the Pacific Amphitheatre: Arrive early. Way early, like afternoon or even morning early, and make a day of it. How often do we get to relax before a concert? It is always rush-rush-rush to make the showtime. But eating ice cream and having a brew and basking in some OC-style rays well before the tunes start? That sounds a-ok by us. The OC Fair is on from Friday, July 13 through Sunday, Aug. 12.