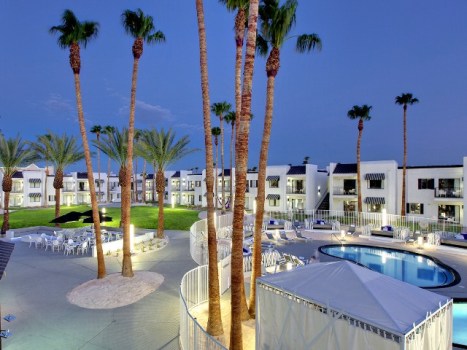 Rumor
Rent out Rumor Las Vegas for $13,000 a night.
HOTEL HIGH JINKS: Admit it. Sometimes after disembarking from a posh elevator, and turning toward a fancily lit hallway, you've longed to run down the hall, knocking on every door, yelling "Happy Birthday" to no one in general. Or is that just us? Perhaps. Now you can, for 13 grand. That's the price to rent out Rumor Boutique Hotel in Las Vegas for a single night. Meaning behind all of those numbered doors? Your friends, your family, or at least the people you invite to be your very special guests.
TO-KNOWS: There will be additionals you'll need to cover, like your eats, drinks, tips, and taxes. And, honestly, if you're going to be the sort of person who yells "Happy Birthday" in a nice hotel's hallway, you'll want to tip extremely well. Bookable night one is June 15, 2011, and the offer wraps up two days after Christmas. So. Who's on your giant slumber party list? Will there be a theme? We say unicorn-covered pajamas for everyone.