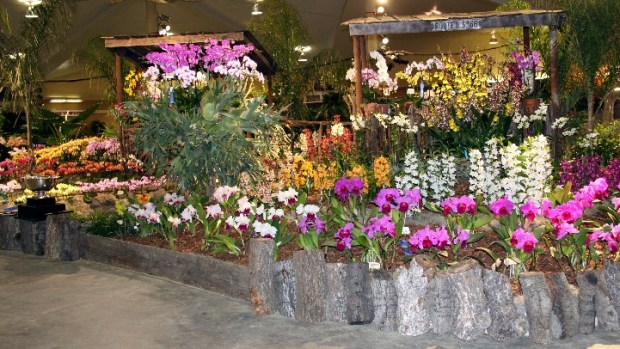 Arthur Pinkers
The 67th Santa Barbara Orchid Show blooms at the Earl Warren Showgrounds from March 16 through 18.
FLOWER SHOWS: There are famous seed-and-petal shows in London and New York and at points around the globe. But two of the most respected of the single flower shows happen to be in the Golden State, and they happen nearly back-to-back (or leaf-to-stem, rather). San Francisco's own Pacific Orchid Expo wrapped a few days ago, and now the Orchid Show in Santa Barbara prepares for its 67th outing. It'll once again be at the Earl Warren Showgrounds -- dates are Friday, March 16 through Sunday, March 18 -- and orchidists from everywhere will gather to discuss nutrients and presentation and beauty and rarity. But, even if you don't live in that somewhat rarified and fascinating world you can also attend; it is open to the flower-loving public as well.
IN THE VASE: "(E)xhibitors from around the world" will be showing their most elegant and odd specimens. Artwork and corsages will be for sale and on display. Also on sale? Things you need to care for your own elegant speciments. And there will be workshops to help you do just that (they're called "potting demos," which sounds completely salt of the earth for the aristocratic orchid -- but we're down with that). Admission is twelve dollars.