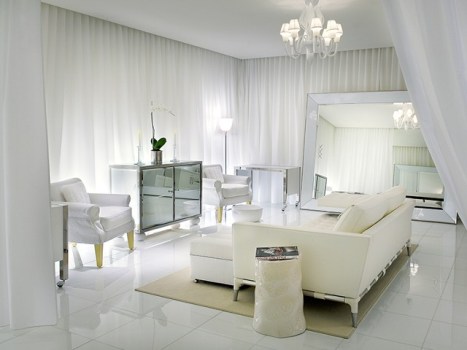 SLS
The new Sally Hershberger Style Studio is set to debut at SLS in Beverly Hills.
HAIR + HOTEL: The hair salon was once a staple of the genteel and refined inn. After all, guests staying at a hotel rarely traveled with their own stylists -- we're not talking about the biggest, headline-iest celebrities, of course -- and yet you often want to do up the 'do when you're on vacation, perhaps for a wedding you're in town for or just a fancy dinner out. Alas. So many have fallen by the wayside, which makes the new Sally Hershberger Style Studio opening at SLS Hotel a bit of a rarity, but, we hope, a torchbearer, too.
TUESDAY, FEB. 1: That's opening date for the salon, which will be located in the hotel's Ciel Spa. Of course, you don't have to a guest of SLS to make an appointment.