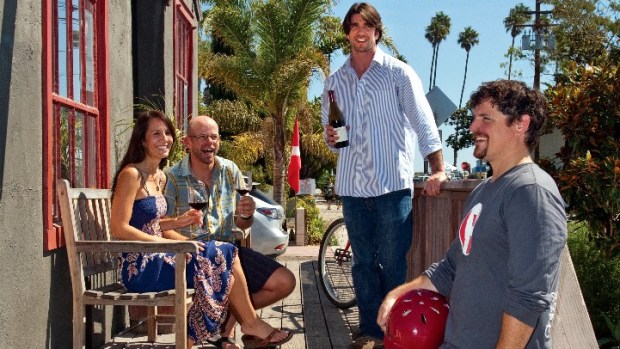 Urban Wine Trail Tour
Hop on a pedicab and enjoy wine and some sweet Santa Barbara car-free discounts.
BIKE NOW: Santa Barbara is serious about its commitment to car-free discounts and activities. While some places might try out one or two deals during the more tourist-friendly months, the American Riviera keeps up an annual program where visitors can find money-saving specials at some 50 local businesses, including about two dozen hotels. Serious, right? The people behind the initiative are also serious about making it as straightforward as possible. There isn't a lot of rigmarole or hoop-jumping to get your deals. Here are the headlines: Keep an Amtrak stub or Santa Barbara MTD bus pass with a current date on it, show it at one of the participating places, get your deal. Oh, there are some other ways to nab the deals; you can "arrive at a hotel or activity by bicycle." And there are coupons, too. There are "(c)ertain restrictions," so read all before catching the train.
PARTICIPANTS: There are many. Aldo's Italian Restaurant, Inn of the Spanish Garden, Santa Barbara Sailing Center, and Santa Barbara Pedicab are just four of the discount-givers. We like the wide spectrum of businesses; they pretty much cover the gamut, and beyond, of any vacay. Find out all you need to know at Santa Barbara Car Free.