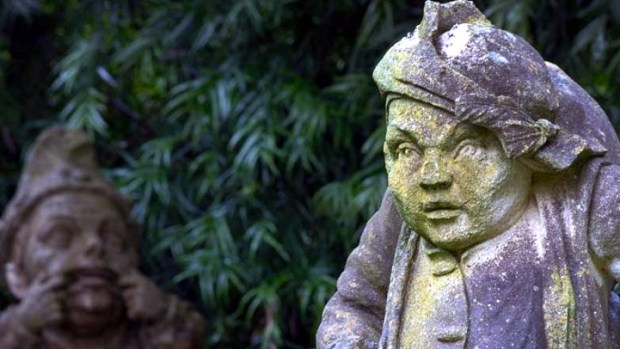 Lotusland
Visit the Lotusland gnomes and see the gardens that made the March 2012 Martha Stewart Living cover.
CALIFORNIA MODEL: When we think of models who hail from the Golden State, we likely think of fashion types who strut the works walkways. But cover models can sometimes surprise. Such is the case with Ganna Walska Lotusland, the serene Santa Barbara plot that's rife with succulents and vines and Japanese maples (not to mention a beautiful historic home). Now Lotusland, which recently kicked off its annual tours, has another feather, or rose, rather, in its cap: Martha Stewart Living has put the lauded garden on its March 2012 cover.
BEYOND THE COVER: The green-hued, cactus-and-stone cover -- which also features Ms. Stewart, natch -- doesn't merely use Lotusland as a lovely backdrop. There's a 10-page piece inside, and it is flush with pretty photos (we think it is probably impossible to take a bad snapshot of the garden). Beyond the tours, which began again on Feb. 15, there's a new exhibit opening at the house and grounds: Collections and Keepsakes of Ganna Walska herself. It debuts on Saturday, Feb. 25 and runs through April 21. Call it a perfect and elegant complement to the cover-worthy plants and flowers just outside the grand house's doors.