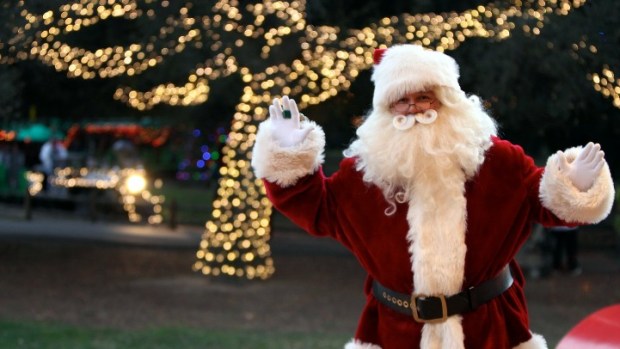 Irvine Park Railroad
Say hi to Kris Kringle on the Irvine Park Railroad.
IRVINE TRADITION: Not every city is lucky enough to have a sweet engine to call its own, but then not every city is Irvine. If you know the area at all, and you have a kid, you likely know about the Irvine Park Railroad. The train has now been chuggin' at Irvine Regional Park for a decade and a half, which is impressive. But even more impressive is how all-out the railroad goes come December. If you want to know how all-out look no further than Santa, who makes a special cameo on the train over a few select dates. Santa? And a train? Yep. It's Christmas, California-style.
2011 DATES: Rides just kicked off and are chugging through Dec. 23 (not every day, though the closer to the 23rd the dates get the more every day the rides become). There's also a nearby Santa's Village to pass a little non-train-time in. You'll want to dress warmly and festively -- go for the plaid and big bows -- and plan on a photo with the man in red (they're ten bucks a pop). Want more merriment before making for Irvine? There's video.