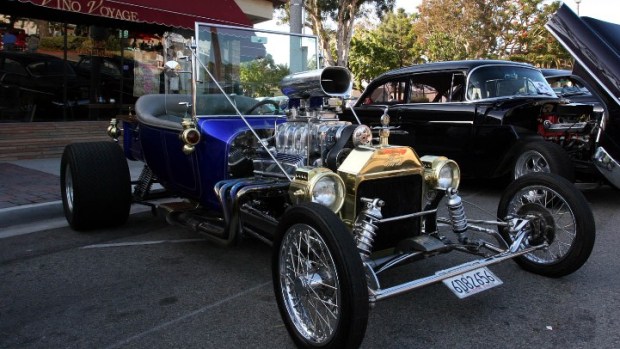 Seal Beach Classic Car Show
Hundreds of vintage autos will park in Seal Beach on Saturday, April 30.
SEAL WHEELS: It's not an uncommon occurrence to be in a place like Seal Beach -- say you're hanging on Main Street, eating a taco, wearing board shorts and a tee and not much else -- and to see a classic car, all flamed-out on the sides, ease on by. Which makes the beach town the perfect spot for a springtime gathering of all sorts of classic wheels. So many classic wheels head for the Seal Beach Classic Car Show, in fact, that the organizers have created over 20 categories. So your favorite muscle car, or convertible? Chances are good you'll see it. That is, if you head to Seal Beach on Saturday, April 30.
YEAR 24: The vroom-vroom bash will hit a quarter century next year, which means that it has been around long enough to garner fans, and fans with cars who want to display their own beauties. The action is happening all along Main Street, from PCH to the Pier, from 10 a.m. to 3 p.m. If you want a full, pdf'd-out map of the day, best click here (it also has parking/shuttle info, so you know that'll be helpful).