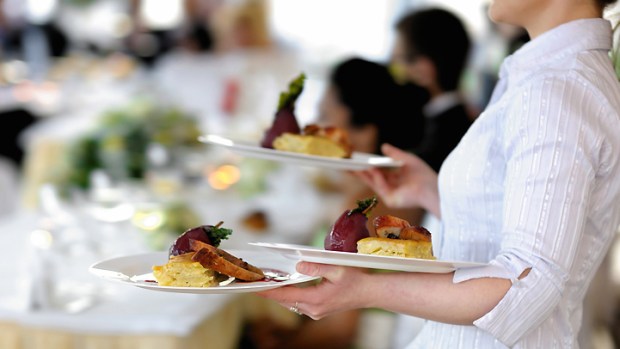 Shutterstock
San Diego Restaurant Week heads up from Sunday, Sept. 18 through Friday, Sept. 23.
RESTAURANT WEEK: There's a lot of chatter, among those who chatter about such things, that the traditional restaurant season heats up in the fall. Perhaps it is the fact that barbecues are wrapping up and picnic blankets are being stowed and people are being more serious about their supping. If this is indeed, true -- and we think there's a grain there -- then the first week of autumn is a fine time to kick off a week of restaurant deals. And such a week has arrived in San Diego. It's Restaurant Week time, and the stoves'll be a-heating and the deals'll be a-simmering from Sunday, Sept. 18 through Friday, Sept. 23.
PARTICIPANTS: With dozens and dozens of places, even alighting upon a few venues is a challenge. Let's name a couple of intriguing dishes. Arterra will be including Devils on Horseback on its prix fixe menu, which are goat cheese- and chorizo-stuffed dates. Oh hello. And Tom Ham's Lighthouse is including a chocolate-y chocolate mud pie on its menu. We want both and we want now. But such is the power of the stuffed date and the rich sweet. Find your lunch or dinner deal, and what exactly will be served, on this list. And happy dining, San Diego!