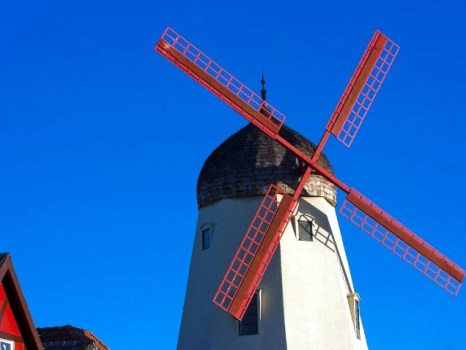 Solvang
The Hans Christian Andersen Museum remembers its namesake on Saturday, April 2.
"MERMAID" MEMORIES: It isn't often 'round these parts we get to pause and do it up for an author who changed children's literature forever (well, yes, Theodore Geisel did call La Jolla home for many years, which continues to fill the heart with a Seussian sweetness). But we can salute another writer on Saturday, April 2 in Solvang, when the Hans Christian Andersen Museum rolls out a tasty birthday cake. If you must ask after the name on the cake, we only point you to the name of the museum itself. It's the 206th anniversary of the birth of the man who authored "The Little Mermaid," and other classic tales.
TASTY KRANSEKAGER: That's the type of cake, which the museum describes as traditional. There will also be a gentleman portraying Mr. Andersen, and we hope he will reveal how he came up with the idea for his enduring, much-loved fairy tale. The party starts at 1 p.m. on Saturday, April 2 at the museum, but you might spy "Mr. Andersen" walking about Solvang, saying hello to visitors, earlier in the day.