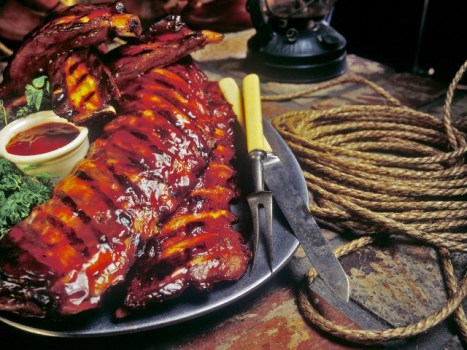 Alisal Guest Ranch
Book your spot for the Oct. 27-30 BBQ Bootcamp at the Alisal Guest Ranch.
BBQ 411: No matter what that one guy might have said at your last backyard get-together, barbecuing takes skill (there always seems to be the one guest who thinks that slapping some meat on the grill is the beginning and end of the story). If you've been wanting to improve your chops when it comes to your chops, and unwind a bit between classes, Alisal Guest Ranch and Resort can help. The Solvang-close guest ranch is a full-on barbecue-licious bootcamp, complete with a three-night, four-day stay in a luxe studio.
EXTRAS: You'll get a welcome basket brimming with "Western-style accessories"; all meals, including some with "celebrity chefs"; and a horseback ride in the picturesque countryside surrounding the guest ranch. Oh. And those meaty meat-focused workshops. Think of how confident you'll be with your sauces and rubs upon returning home. Cost kicks off at $2500 per couple, and the dates are Oct. 27-30. This one'll get booked-up, too, faster than one can slap a chop on a hot grill.