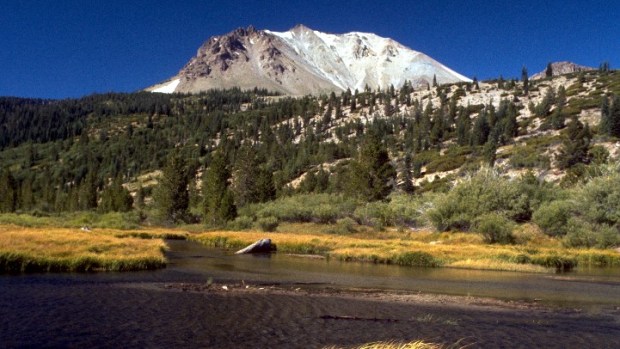 National Park Service
The National Park Service recommends Lassen Volcanic National Park as a good place to watch the Sunday, May 20 solar eclipse.
VIEWING SPOTS: Maybe it was the recent Super Moon that's got people stirred up in the celestial sense or maybe it is the fact that a solar eclipse just doesn't come along all that often. Or perhaps it is even the news that the eclipse expected on Sunday, May 20 won't be visible from all over but can be seen pretty well in parts of Northern California. Whatever the case, skywatchers are searching for optimal spots in which to look up at the moon passing between our planet and our planet's nearest star. The redwoods is one good spot and a number of places around Humboldt County will be marking the day with celebrations and hotel specials. But the National Park Service has now jumped into the suggestion pool -- we love when they do that, because their suggestions are solid -- with a few more places to set up shop for the eclipse.
YEP, THE REDWOODS ARE A BIGGIE: So they made the NPS roster. But also on there? Lassen Volcanic National Park. All told, there are "33 parks along the eclipse path," including several outside of California (they include New Mexico's Petroglyph National Monument and Zion National Park in Utah). We're pretty sure that just sitting in front of a cafe and observing a solar eclipse is spectacular, but hanging out near a dramatic cliff or massive tree? It's cinematic, it's gorgeous, and we'll be poring over those 33 parks now, so please excuse us.