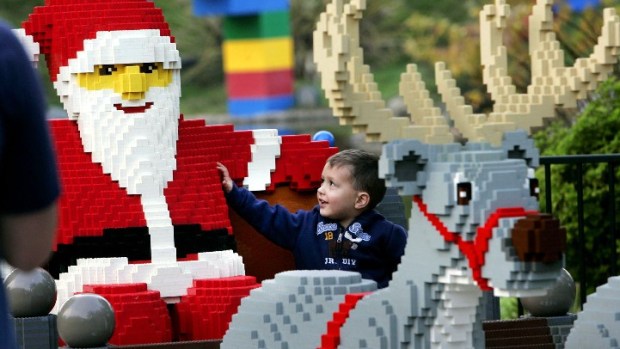 LEGOLAND
The holidays at Legoland are on.
SEASONAL CLASSIC: We sure hope a kid or two out there opens a box of those small, click-together-able bricks this year for the holidays. Oh. Wait. Practically every kid gets a box of LEGOs at some point or another in his or her life, and many an adult is a happy recipient, too. It's one of those classic toys that needs no introduction; you can sense it just by feel, or even the sound of one brick meeting another. So that Legoland in Carlsbad puts on the full Christmas show, each and every year, makes sense, given how the brick is one of the common sights of Christmas morning. The holiday doings are still happening, including the nightly lighting of the tree. We love two things about this. One, a kid is picked at random to do the honors; sweet. You know the child will remember the moment always. And two? The LEGO tree is made out of 245,000 bricks. Question: How many needles does the average fir have? We're betting the LEGO version tops most at-home trees on a brick-to-needle number count.
ALSO GOING ON... The San Diego Model Railroad Museum's annual LEGO Train Exhibit is on for the holidays. The Museum is in San Diego -- hence the name -- and not Carlsbad, but if you're making a full day of it, and you love your LEGO, just note you've got a surplus of choices. The Legoland nightly tree-lighting wraps on Christmas Eve and the train show is over on Jan. 14. Toot toot.