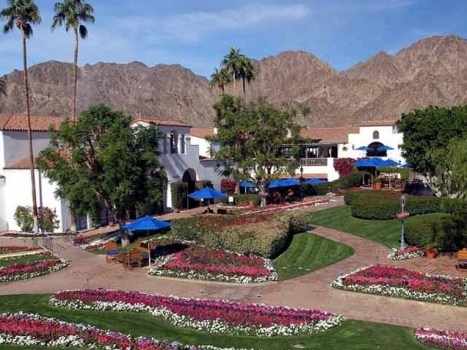 La Quinta Resort & Club
"The Original Romance" is the name of the 2011 Valentine's package at La Quinta Resort & Club.
SCRIPTED SWEETHEARTS: Do you ever drive by an apartment building in Hollywood, an especially gothic'd-out building, and think, something famous had to have been written there? Sometimes we know what scripts were born where, but often we don't. Or, worse: We know, and we're like, eh. That movie wasn't so great. But sometimes a movie is really, really great, maybe one of the greatest romantic movies of all time, an Oscar winner, and a classic, to boot. If you knew where that was penned, wouldn't you want to that place?
THAT PLACE: Frank Capra wrote "It Happened One Night" -- starring Clark Gable and Claudette Colbert, of course -- at La Quinta Resort & Club. That location proved to be lucky, because "One Night" won Best Picture (and a slew of other Academy Awards). With that in mind, it makes sense La Quinta is offering a romance package as we enter February. It's called The Original Romance, dinner and breakfast are involved, and chocolate-dipped strawberries. And, while it isn't required of you, we'd wear a Gable-esque fedora, at least at check-in. Details, rates, and availabilities.