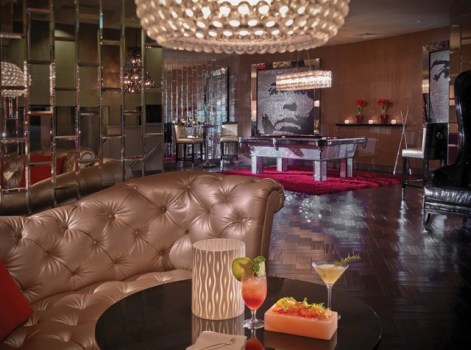 Riviera Palm Springs
The Riviera Palm Springs is offering discounts during Modernism Week.
MODERNISM WEEK: Late February in Palm Springs probably is somewhere in some book under the words "Feels Pretty Perfect." Pools are fairly swimmable all year 'round P.S., but come the later part of February, spring is juuust starting to peek in and give its hellos. Sweet. Making it the perfect time for the annual Modernism Week, the mega-house-interior-furniture-everything gathering of people crazy for all things mid-century-ish. Which is a lot of people.
WHICH IS WHY: We're talking about this now. The Riviera Palm Springs, a hotel that exemplifies many of the tenets of modernism, is offering a solid deal during the event. Solid like the rock wall so often found in houses from the Rivera's era. The short of it: "a special 40% discount OFF our Best Available Rate." There are to-knows, of course. But this one'll go, for sure.