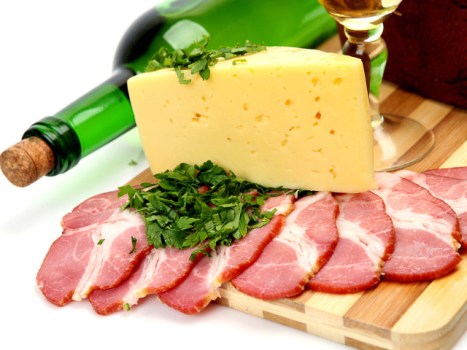 Shutterstock
What would be in your fanciest picnic basket?
FANCY SANDWICH TIME: Wineries and picnics go hand-in-hand, though maybe saying "hand" isn't quite right. Quite often the hands are busy holding a glass, or a fork, when one is midday-meal-ing at a vineyard. But the twosome practically have salt and pepper beat for going together well, and Wiens Family Cellars in Temecula is celebrating the concept on Valentine's Day 2011. But, a twist: The Cellars people will not be packing the picnic hampers; you are, and you could win a prize.
TASTY CONTEST: On Monday, Feb. 14, the winery is asking guests to create the best picnic spreads for glory and prizes. The categories are Most Elaborate Picnic, Most Gourmet, and Most Creative. And the judges will a few Wiens themselves. So, it goes without saying, or should, that slapping a piece of cheese between two stale pieces of bread won't do. Think Valentine's. Think big. And, good luck!