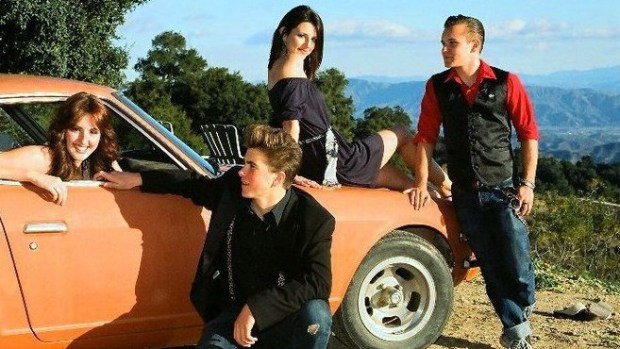 The Sisters and Misters
The Sisters and Misters will rock the 2012 Ventura Music Week. It opened on Wednesday, Feb. 15.
VENTURA ROCKS: Smaller towns and bigger music scenes are not an anomaly; we know now that you don't have to be a Los Angeles or New York to produce some really interesting and envelope-pushing sounds. In a way, the non-metropolis can be the better place for musical growth; there's the time and room to grow, and the support in the community is organic and authentic. (No digs on you, LA and NY; it is just a highly competitive scene, is all, right?) For this reason alone, lovers of the live show should check out Ventura Music Week, which opened on Wednesday, Feb. 15 and strum right through Sunday, Feb. 19. There are so many gigs scheduled around the water-close town'll be hard to catch 'em all, or even the bulk of the shows, but you can try.
ON THE SCHEDULE: The Sisters and Misters have caught our own eye -- they'll be at Franky's on Saturday, Feb. 18 -- and we'd love to see the Spanish Harlem Orchestra live. And if you know your Ventura venues, you'll know spots like Franky's and Gigi's and El Rey Cantina. There's also a Local Rock Picnic on Saturday, Feb. 18 on the Park Plaza Downtown. Just the name alone supports the idea that sometimes a tighter community can be a band's best beginning. Or, if that band has been playing for a bit, a community is an everlasting audience and friend. We'll raise our lighter app to that.