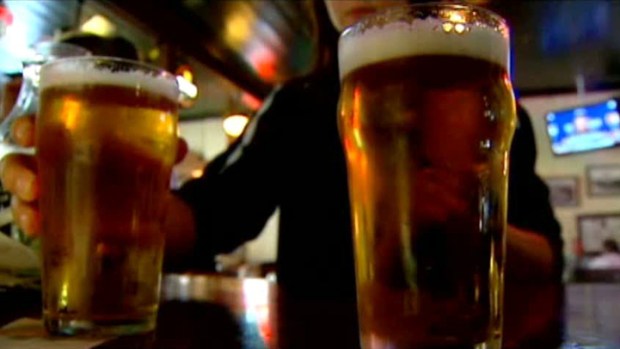 NBC 5
Craft beers'll be on the pour in San Diego from Nov. 2-11, 2012.
IN THE HUNDREDS: The art of enjoying a truly fine beer means that one must involve the mind in addition to the palate and nose. We know, we know, that sounds super pretentious, and high falutin', too, but it is the truth. You need to think about the beer you're enjoying, and be in the moment. Which is one reason why a very large, multi-venue beer festival, especially a beer festival that stretches for more than a week, needs special consideration. It isn't just about one beer, and one moment, but a cornucopia of taverns and ales and brewmasters and techniques and barley-to-hops ratios and science and art and poster design and everything. It can challenge that peaceful moment-having, if you let it, but regulars of big brew festivals know a secret: Planning is everything. Well, that's the secret to so much, but having a few beers you must try at a craft celebration is key. So now that we're done lecturing you on using your calendar app, and we're done acting super pretentious (well, mostly done), we point you toward your next mondo beer party: San Diego Beer Week.
WHICH ISN'T A WEEK: Call it a week-plus, since it runs form Friday, Nov. 2 through Monday, Nov. 12. There are "over 500 beer-inspired specials and events at hotels, restaurants, breweries, and alehouses throughout San Diego County," which means you could, in effect, find a designated driver or cab company and try a full spectrum of suds. It's overwhelming, so that is why we say, sternly, once more, plan. We'll also note that San Diego has become something of a craft beer destination -- that's no big reveal in the world of beer -- and thus the celebration kicks off with Brewers Guild Festival. Local beers? They'll get the spotlight. To find your perfect pint, best study up at the festival site; there's a lot of crafty love going down, so be prepared, beer lover. Be prepared.