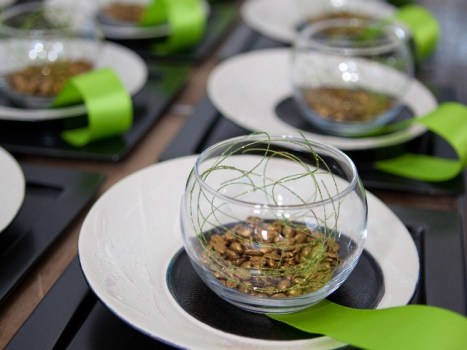 Project Dinner Table
The next Project Dinner Table is on Sunday, Nov. 14.
AFTERNOON ALFRESCO: The hop-around, foodie-tops traveling supper party known as Project Dinner Table is alighting at its final location for 2010. The spot: Floyd Lamb Park in Las Vegas. The date: Sunday, Nov. 14. The time: two o'clock in the afternoon, making it more of a linner (the commonly used term for lunch + dinner, yes?) situation. Chef Roy Ellamar will be cooking up the interesting and talk-worthy vittles. You know some of the past places for PDT have included a baseball field and an orchard? Daring and delicious. Get info.