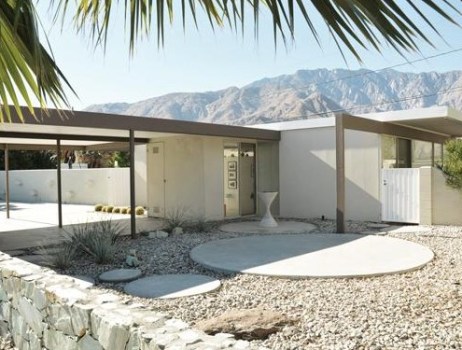 Modernism Week
The 2011 Modernism Week is set for Feb. 17-27, 2011.
MODERNISM WEEK: As with many events that carry the word "week" in thier name, Modernism Week in Palm Springs stretches beyond the traditional week into 10-day territory. Which is good, since throngs of midcenturyists fill the desert burg for tours, talks, and other architecture-themed to-dos.
2011 SCHEDULE: The Riviera tipped us that next year's schedule just went up. Modernism Week'll run from Feb. 17-27, 2011; highlights include a Park Imperial home tour, the opening of an exhibit focused on Braniff Airlines, and yes, a Charles Phoenix sighting. If you're thinking of attending, booking your room at your favorite classic P.S. hotel is recommended sooner than later. "Sooner" in that statement means now, not January.