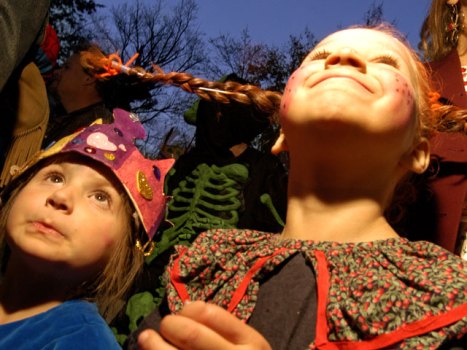 Getty Images
Go trick-or-treating in Palm Springs on Thursday, Oct. 28.
A FRIGHTFUL VILLAGEFEST: While many Halloween festivities around the land are getting going on Friday, Oct. 29 -- and we can barely keep a skeletal finger on all of the Saturday night events this year -- Palm Springs is ahead of the creepy curve. They're turning the ever-popular weekly Villagefest into a full Spooktacular on Thursday, Oct. 28. Meaning Villagefesters should feel free to come dressed to the Halloween-y hilt (adults and kids both; there will be contests).
PLUS: Trick-or-treating, too. Since Villagefest typically revolves around food, this makes sense to us. If you'll be in Palm Springs all weekend, don't forget about all of the eerie stuff going down at the Ace Hotel.