Authorities Pursue Driver Through Western San Fernando Valley, Ventura Co.
The man was arrested in Thousand Oaks just before 9 a.m.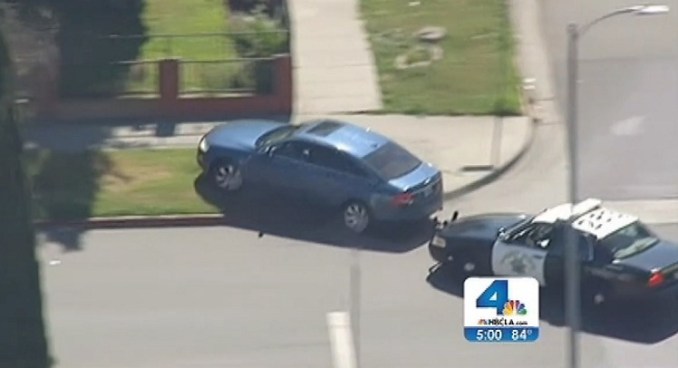 NBC4
Southern California is notorious for its police pursuits. Recent months have seen a remarkable assortment of chases, from the infamous "money toss," to the man huffing on colorful balloons as police close in, to the pink-hoodied driver who sprinted from a getaway car while talking on her cell phone. As the moments from eight recent chases captured here illustrate, car chases defy logic and common sense, putting the police and the public at risk.
Authorities took a driver into custody Friday morning following a pursuit through the western San Fernando Valley and into Ventura County.
The driver, wanted for evading arrest, was being pursued on the 101 Freeway, according to the California Highway Patrol.
The vehicle, which appeared to be a silver sedan convertible, exited the freeway and was being pursued closedly by a CHP patrol car at about 8:30 a.m.
The car then re-entered the freeway and was headed northbound on the 23 Freeway at about 8:40 a.m., after which the vehicle exited again and was driving through neighborhood surface streets near Thousand Oaks.
A Los Angeles Police Department helicopter was on the scene, in addition to CHP.
The vehicle headed at high speed the wrong way down several streets, busting through stop signs in the Moorpark and Thousand Oaks area.
The driver was eventually stopped using a PIT maneuver, spinning the vehicle around near Moorpark Road and Thousand Oaks Boulevard (map).
The driver exited and lay down in the roadway and was taken into custody at about 8:50 a.m.