Notorious Tagger Group Targeted in Court Injunction
A similar tactic has been used to curb gang violence.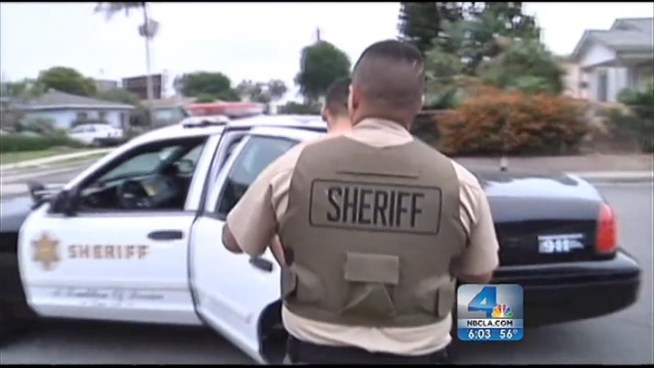 Lolita Lopez
The same legal tactic that forbids known gang members from gathering in one place will now be used on a notorious tagging group, the Metro Transit Assassins or MTA. Lolita Lopez reports from Downtown LA for the NBC4 News at 6 p.m. on Nov. 8, 2012.
The tagging crew known as MTA, or Metro Transit Assassins, known for defacing transit corridors and vehicles with graffiti was the target of a legal injunction this week that effectively barred them from gathering or else face hefty legal and monetary liabilities.
The group's signature work is a quarter-mile long, 57-foot high retaining wall graffiti along the Los Angeles River.
"In my opinion, it's the largest piece of graffiti ever in history," said Deputy City Attorney Jim McDougal. "They took photos of it, made a poster and sold it."
But now the city is getting paid. Several group members have agreed to pay restitution for some of the estimated $10 million in graffiti damage they allegedly cause each year.
Still, McDougal said the most important facet of the injunction is keeping taggers off the street. If any of them are caught tagging again, the MTA crew will be liable for millions of dollars in damages. And because of the injunction, there won't be a lot of red tape.
McDougal said he's confident that even some of the MTA members will stop tagging because of the threat.
"If you never get convicted for graffiti vandalism again we are not going to enforce it," McDougal said. "We are going to hold it over your head like a hammer in case you start backsliding."