LAPD Station Shooting Suspect Charged With Attempted Murder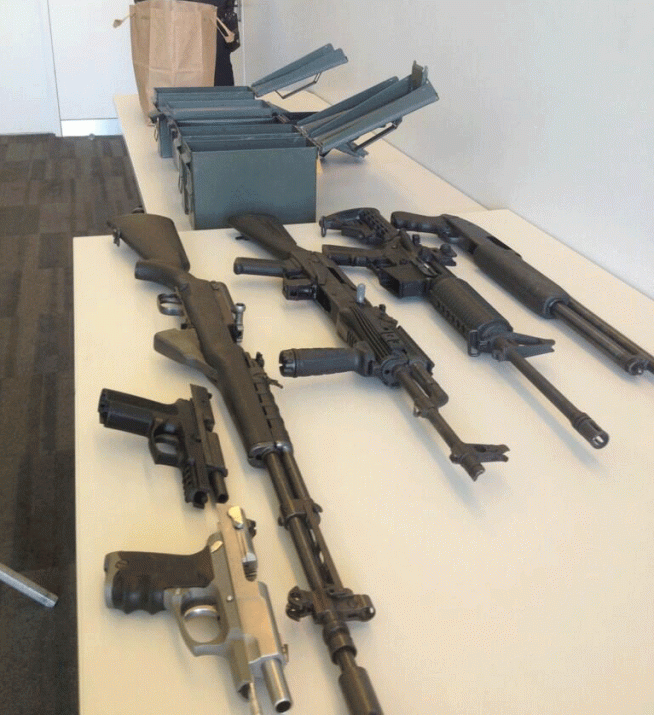 Weapons were found inside the home of a gunman who opened fire Monday April 7, 2014 at an LAPD station.
A 29-year-old man who allegedly opened fire inside a Los Angeles police station on Monday has been charged with two counts of attempted murder, according to the District Attorney's Office.
Daniel Christopher Yealu, 29, of Los Angeles, allegedly walked in and spoke with an officer before pulling out a semi-automatic pistol and firing, police said. Police returned fire, seriously wounding the suspect.
One veteran officer was shot multiple times but is expected to survive.
If convicted, Yealu faces up to life in prison, officials said. Prosecutors recommended bail be set at $3.3 million.