Coffee Shop Regular Wins MEGA Millions From Ticket Sold by Favorite Cafe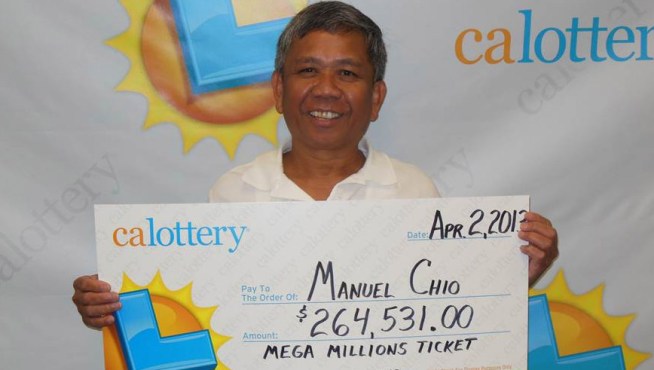 Manuel Chio proudly shows off his MEGA Millions winnings. The California Lottery issued this photo on April 4, 2013.
A quarter million dollars will buy a lot of coffee for a self-proclaimed caffeine addict whose near daily trips to a coffee shop paid off when he won the MEGA Millions lottery.
Manuel Chio purchased the ticket – worth $264,531 – at Daily Donuts in Walnut.
The clerk told Chio to check his tickets because the shop sold a winning ticket for the March 29 drawing, according to a MEGA Millions statement released Thursday.
His first ticket was not a winner, but his second ticket quickly became worth more than a quarter million dollars.
Chio said he plans to use the money to pay off bills and save the remainder, making sure that he and his wife of 31 years "have no worries."
His winning numbers were 25-31-46-53-36, missing only the Mega number of 21.