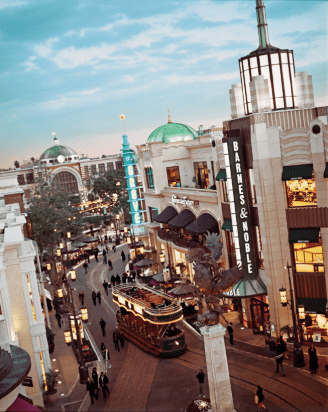 Police are treating the death of a man who apparently jumped from a parking structure at the Grove on Sunday as a suicide, police said.
The incident was reported before 8 p.m., said Officer Karen Rayner, of the Los Angeles Police Department.
Many people out during a pre-holiday summer weekend saw the incident and reported it on Twitter.
"It was a suicide off The Grove parking garage," wrote @MiracleMileLA. "No gunshots or foul play or homicide involved. No crime scene. The man is dead. RIP."
@mimilovesmojito wrote: "Someone committed suicide at the Grove. Jumped off parking structure onto lobby/valet. In front of ppl shopping....kids, families, etc. ugh."
@DJtripleXL wrote: "I just saw the craziest thing at the Grove... DONT wait till tomorrow to tell your loved ones thats you love them!"
Follow NBCLA for the latest LA news, events and entertainment: iPhone/iPad App | Facebook | Twitter | Google+ | Instagram | RSS | Text Alerts | Email Alerts