Marijuana House Found in Riverside County Suburban Neighborhood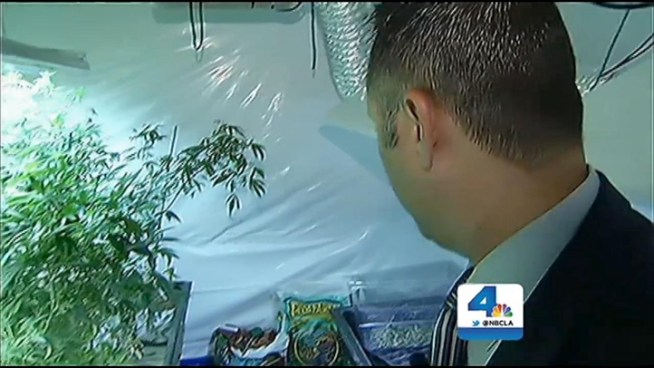 Tony Shin, Alex Vasquez
The indoor pot farm was located in the city of Eastvale, and it's the 19th one investigators have raided so far this year in the same area. Tony Shin reports for the NBC4 News at 11 p.m. on June 21, 2013.
Authorities on Friday found an indoor pot farm in a small, residential community in Riverside County that appears to have become a hotbed of marijuana production.
The rental home transformed into a greenhouse was the 19th grow operation discovered this year Eastvale, a suburb with a population of slightly more than 50,000.
About 300 marijuana plants were found in the home, which had plastic sheets covering the windows to hide the operation from neighbors, authorities said. At least five law enforcement officers lived on the same street as the growhouse.
Some neighbors would occasionally smell the odor of marijuana in the air, but didn't know where it was coming from until Friday.
The owners of the house were considered victims of the crime - the house sustained thousands of dollars in damage. The renters, the suspects in this case, were also suspected of stealing $4,000 worth of electricity for the grow operation and remained at large, authorities said.