Police Probe Connection Between OC Shooter, Victim
Tustin police exploring possible connection between alleged gunman Ali Syed and victim Jeremy Lewis.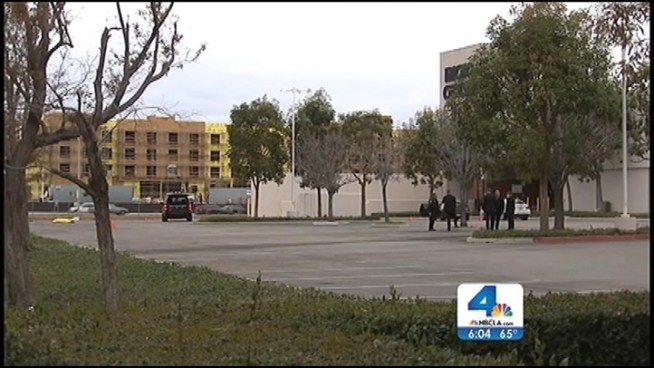 Vikki Vargas
Police are looking into whether Ali Syed may have had a connection to one of his victims in last week's shooting spree in Orange County. Detectives are investigating cell phone records of Syed and victim Jeremy Lewis, searching for a motive. Vikki Vargas reports from Tustin for the NBC4 News at 6 p.m. on Feb. 26, 2013.
Police are trying to figure out whether last week's shooting in Orange County was purely random.
Tustin police are serving search warrants on cell phone companies tied not only to the suspect, Ali Syed, but also to one of his victims.
Co-workers say Jeremy Lewis was supposed to park in the construction company's secured overflow parking lot.
Mike Hinger works at the furniture store next door and says there is usually an early morning guard.
"Wears a vest, probably checking people in and checking people out with the cars," Hinger said. "They're always walking back and forth with a clipboard."
But police said the 26-year plumber was shot and killed on the other side of the fence, next to a Microcenter store. Detectives are now looking at cell phone records of both the alleged shooter, Ali Syed, and Jeremy Lewis.
"We suspect there might be a connection between the suspect and the victim," said Tustin Police Department Lt. Paul Garaven. "But we're not releasing what led up to issuing the search warrants."
Neighbors say Lewis shared a Fullerton apartment with a roommate, working on cars during his downtime. No one recognized Syed as a visitor.
"I've never seen him around here, didn't look familiar to me," said one resident who didn't want to be identified.