Woman Arrested in Connection with Fatal South Los Angeles Hit-and-Run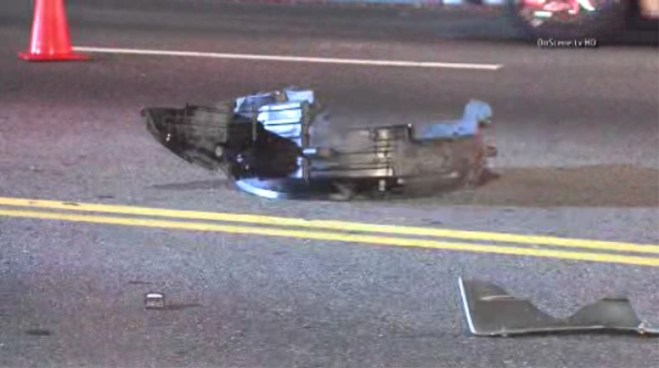 OnScene.TV
A woman was arrested on suspicion of a fatal hit-and-run involving a man in South Los Angeles early Sunday, May 11, 2014.
A woman was arrested in connection with the fatal hit-and-run of a man in the South Los Angeles area early Sunday, officials said.
Officers responded around 12:30 a.m. to reports of a collision involving a pedestrian and a vehicle near Gage Avenue and Broadway, according to Sgt. Custard of the Los Angeles Police Department.
A man was found dead at the scene, officials said. Authorities investigated pieces of the vehicle that were left at the scene following the collision.
Detectives questioned people in the area and eventually located the suspect vehicle nearby. The woman driving the vehicle was taken into custody, said Sgt. White of the LAPD.