The Marjory Stoneman Douglas community was recognized Sunday night at the Tony Awards, a ceremony honoring excellence in Broadway theater.
Melody Herzfeld, the heroic drama teacher who nurtured many of the young people demanding change following the February school shooting in Parkland, Florida, was honored from the stage at the award show.
Herzfeld, the one-woman drama department at Marjory Stoneman Douglas High School, was cheered by the crowd at Radio City Music Hall. Herzfeld saved 65 lives by barricading students into a small classroom closet on Valentine's Day when police say a former student went on a school rampage, killing 17 people.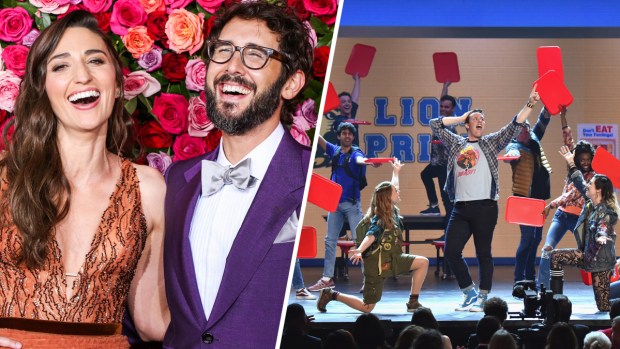 Top Moments From the 2018 Tony Awards

She later encouraged many of her pupils to lead the nationwide movement for gun reform, including organizing the March For Our Lives demonstration and the charity single "Shine."
Herzfeld was honored with the Excellence in Education Theater Award, an award given to arts educators around the country.
After Herzfeld was honored, students from the Marjory Stoneman Douglas High School Drama department took the stage to perform a rendition of "Seasons of Love" from the popular musical "Rent."
"For us, it was a life-changing experience to see these young people channel their intense feelings of hurt and rage and sorrow into art," said actor Matthew Morrison while introducing the Drama department's performance.
After a moving performance, the 16-member drama club was met with a standing ovation from the audience filled with celebrities, actors and some of the biggest names in Broadway.
Herzfeld said Monday on the "Today" show that the shooting remains in their minds, and that it's not easy.

"It's a constant reminder, it's a repeat of everything. Like, even just being invited here brings all of that back again when it's just gone away for a while," Herzfeld said.
Soloist Kali Clougherty called singing at the Tonys a "dream come true" that she's been looking forward to since she was 8.
"I just graduated high school and I'm not even on Broadway yet and I got to do what a lot of Broadway people haven't even had to do yet," she said.